Log my hours
Logging hours with organizations on VolunteerMark
When you complete a volunteer opportunity, whether it is scheduled or not, you can record your service hours using the Log My Hours tool. This is great for those recording hours for school, taxes for corporate responsibility programs. You may log hours when you volunteer for organizations who have VolunteerMark.
Step 1: On your "My Volunteer Dashboard" scroll down the your calendar. Within your calendar, select a past event you have yet to log hours for.
Step 2: A drop down menu will then appear for events on the calendar. Notice the clock symbol on the far right hand side of the drop down. The clock option also appears on the far right hand side of flexible events as well. Once the clock symbol is selected, a log service hours pop up will then appear.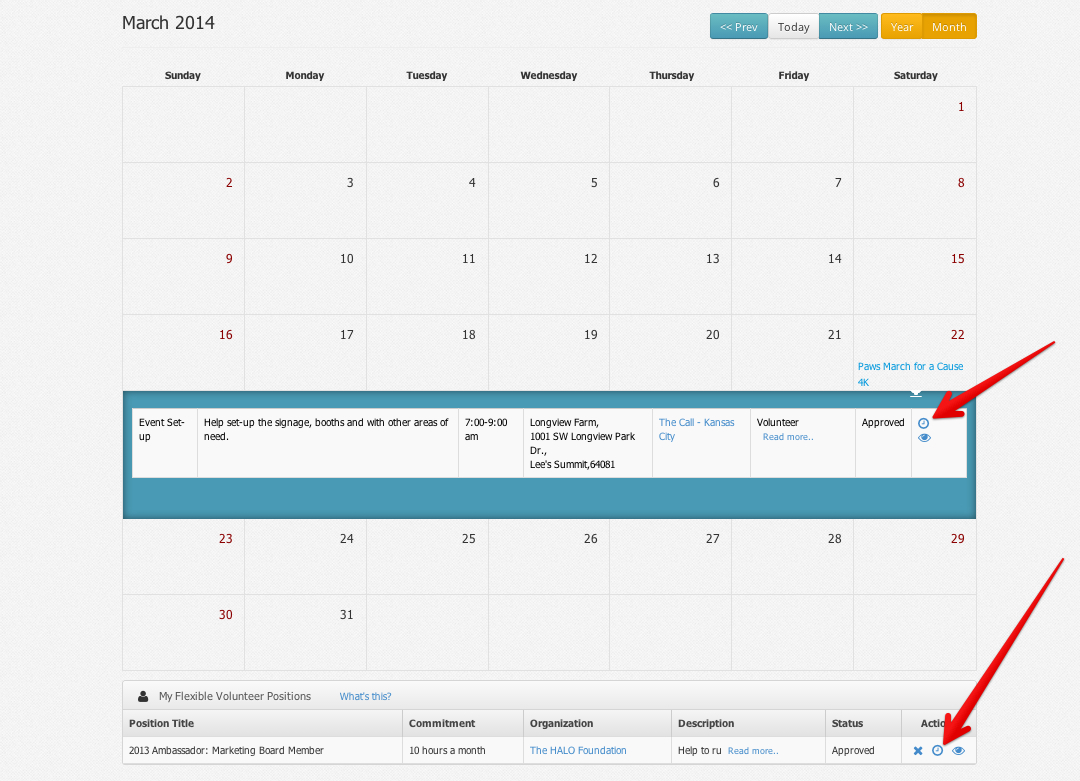 Step 3: At the top of your "Log My Service Hours" pop up window you will see the hours you have previously logged, and the status of those hours. Once hours are submitted, they much be approved by an organization.
Step 4: Towards the bottom of the pop up window, you must enter how long you worked at the volunteer opportunity you are within. Once this is completed, provide some feedback to the volunteer coordinator, describing what you accomplished that day and the quality of your overall experience.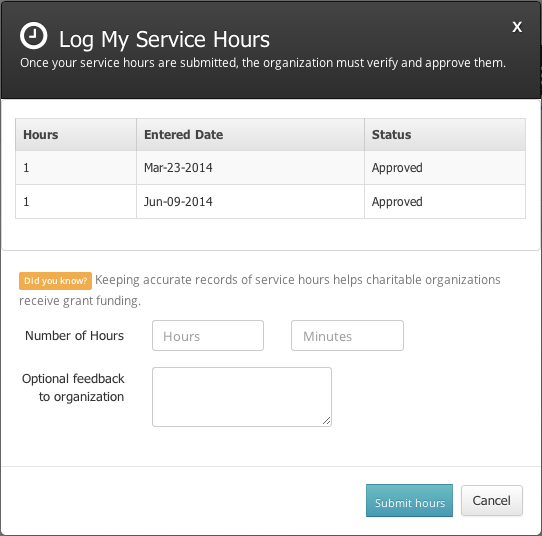 ---
Logging hours with any organization
There is yet another method to record service hours. By selecting the "Log My Hours" icon on the top of the volunteer opportunity. Follow these steps to log your hours through this method.
Step 1: On your home page, select the orange "Log My Hours" icon.

Step 2: A pop up menu will then appear, and you may enter the name of the organization you have volunteered for. If they do not have an account with VolunteerMark, invite them to try VolunteerMark for free! Click here to learn how to invite new organizations.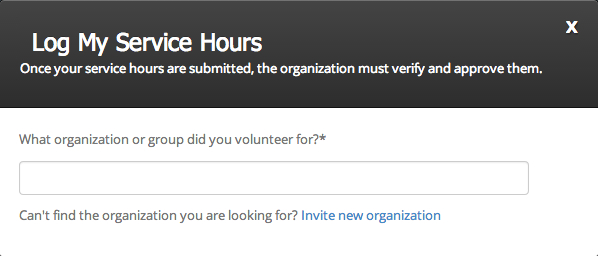 Share this article with your team and friends